[This is from our email newsletter. If you're not receiving our newsletter and would like to, please sign-up here]
Honoring Resistance and Building Community
Dear Friend,
My name is Victoria Rodríguez-Roldán, and I am a board member of AWN and an autistic Puerto Rican trans woman. Right now, while some of us may be gathering with chosen family and friends, is also a time of both mourning and resilience for our community.
Last weekend, the LGBTQIAP+ community witnessed the loss of five people and injuries to 25 others in a shooting at Club Q in Colorado Springs motivated by anti-trans and anti-queer hate. This attack came only hours before November 20th's observance of the Trans Day of Remembrance (TDOR), a day to honor trans people lost to violence.
As AWN stated in response to the Club Q shooting, the attack wasn't an isolated incident, but instead the result of years of escalating hateful rhetoric and legislative attacks on the rights of queer and trans people. We share in the rage of our community members that far-right bigots keep targeting our communities for violence while stoking fears based on dehumanizing stereotypes and prejudice. This incident makes it clear the urgency of our our work to build safer community spaces for queer and trans autistic and disabled people.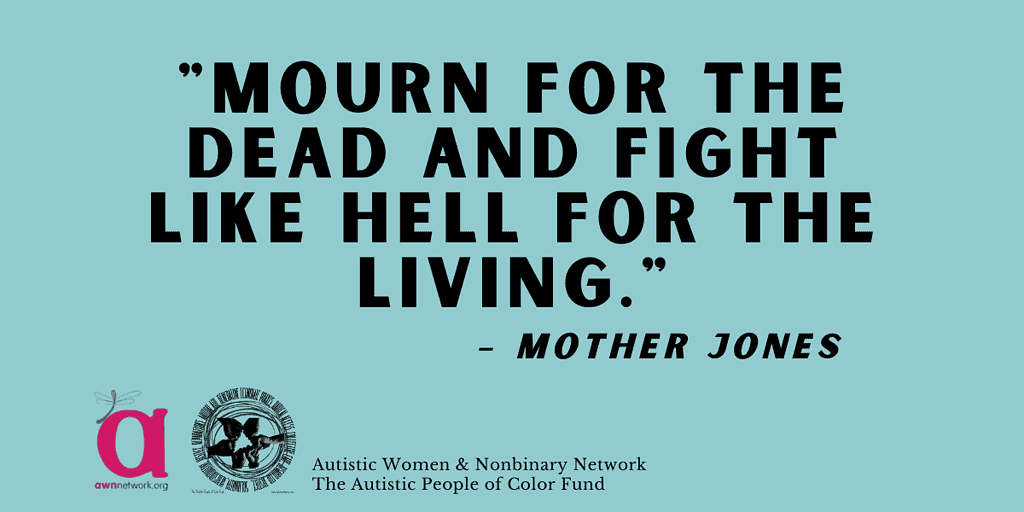 ---
Yesterday, Thursday, November 24, AWN also recognized the National Day of Mourning, a day to remember the genocide of millions of Indigenous people. The National Day of Mourning is also a day to recognize ongoing Indigenous resilience to oppression, which AWN works in solidarity with year-round. And on November 20th, AWN marked the Trans Day of Remembrance (TDOR) by celebrating the resilience of trans communities in the face of ongoing anti-trans violence, which has especially affected trans people of color. For me, TDOR means honoring the many other trans people of color like myself who were unable to enjoy the full self-led lives that should be our birthright.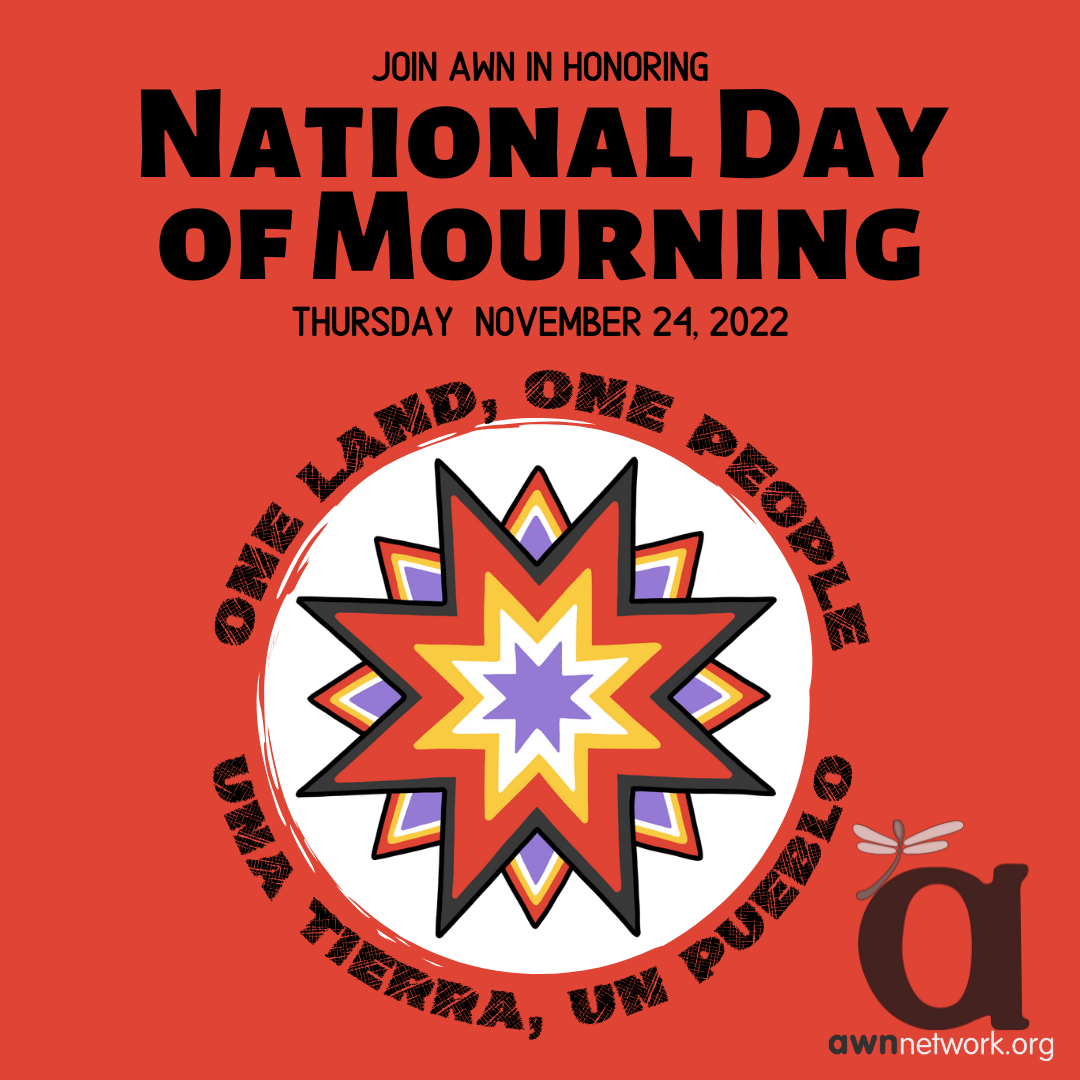 The Club Q Shooting, the National Day of Mourning, and the Trans Day of Remembrance all demonstrate how we must continue to do our advocacy in a way that fights for gender justice, trans liberation, and racial justice for all. And as we mark these solemn occasions, we also need to celebrate the power of our communities to thrive and experience joy. We keep each other safe, and we will keep our work moving forward.
AWN does have a few projects in the works that we are celebrating. We have just begun work on a new resource guide for trans autistic youth, which you'll be hearing more about in the coming weeks. And we also just re-launched our website!
Our new website highlights how all of our work is guided by the principles of transformative and restorative justice. Both of these frameworks involve community and collective work to challenge white supremacy, capitalism, or other systems of domination and oppression. You can take a moment to learn more on our new Guiding Principles page.

On our newly relaunched Resource Library we updated our Welcome Packets for autistic adults, and our Welcome Packets for parents of autistic children. They're now available in Plain Language and Spanish, as part of our commitment to accessibility and language justice.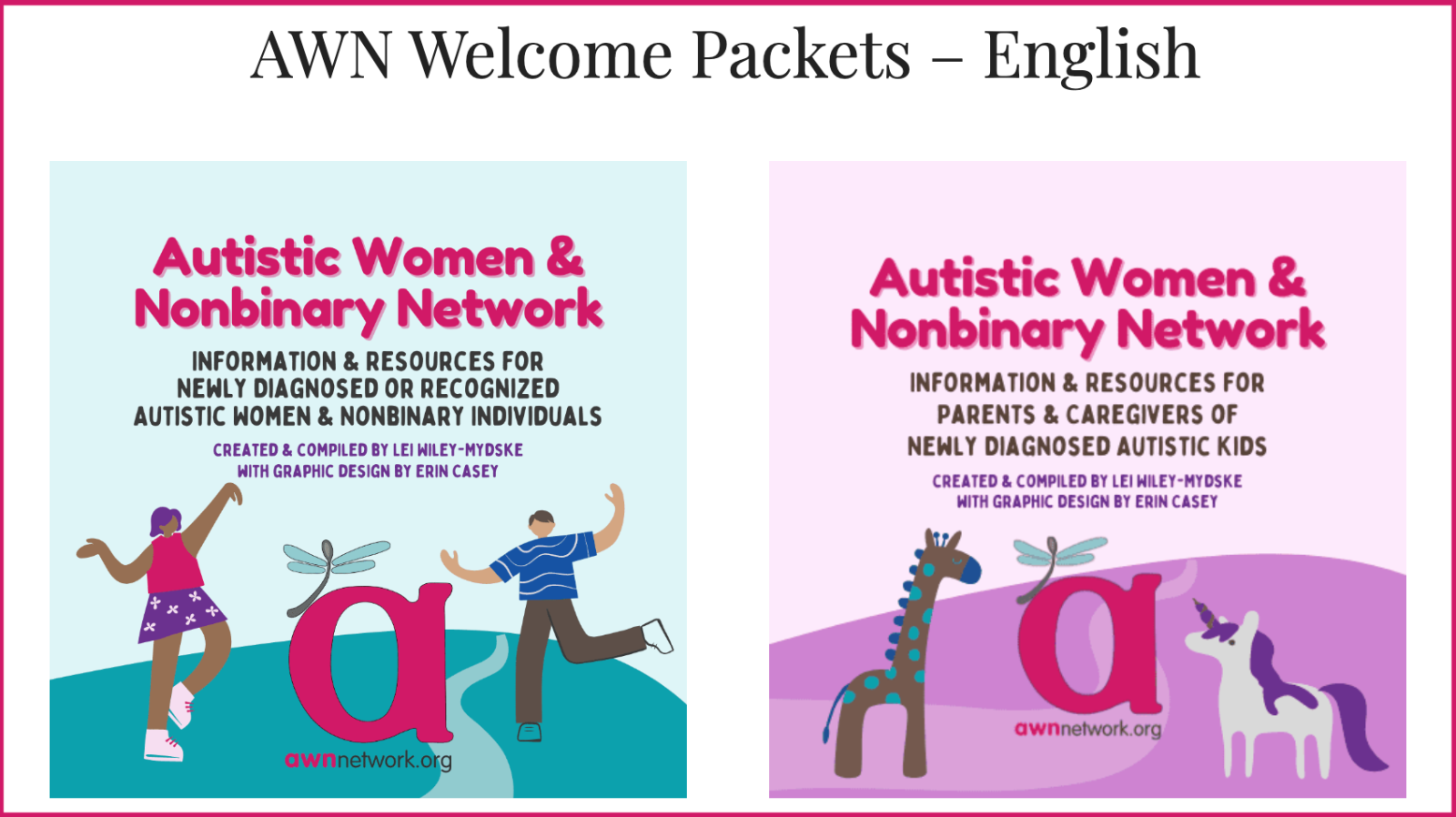 ---
Another resource we have in time for the holidays is our "Surviving Holidays During COVID Times." It has advice for how to set safe boundaries and communicate your needs with others who might expect you to celebrate in large gatherings right now.
As AWN's board member, I'm certainly excited by everything we've accomplished recently, and I hope it may be a help to you. I know times may feel difficult right now, but we have each other, and we will keep building our movement and celebrating the joy of finding community together.
Thank you for being part of the AWN community with me.
In Community,
Victoria Rodríguez-Roldán, Board Member
Autistic Women & Nonbinary Network