[This is from our email newsletter. If you're not receiving our newsletter and would like to, please sign-up here]
Building Disability Justice, Equity, and Inclusion
Dear Friend,
My name is Kayla Maria Rodriguez, and I co-chair AWN's Executive Advisory Board on Equity, Justice, and Representation. I am a disabled Latine autistic lesbian young woman living in the US South, diagnosed with Type 1 Diabetes, PCOS, ADHD, and other mental health disabilities. AWN has been a crucial community to me, and I've been proud to contribute to their work as an advocate and regular writer for their blog. I'm also incredibly excited that last month AWN revamped our entire website, including relaunching some of our most popular resources in Spanish and Plain Language. The new website emphasizes AWN's commitment to neurodiversity, disability justice, racial equity, and LGBTQIAP+ liberation with a focus on transformative and restorative justice – all values I strongly believe in.
Right now, December 6-8, AWN is representing our communities at the Diversity, Equity, Inclusion, and Accessibility Summit hosted by the U.S. Office of Personnel Management, in collaboration with the White House Domestic Policy Council and several other government entities. My co-chair and AWN colleague Morénike Giwa Onaiwu is attending to discuss disability inclusion and incorporating intersectionality into organizational practices and policies. This event is just one of the many examples of how AWN has recently been growing our voice in federal policy work.
There's several more updates from this month, but before I go into them, I wanted to ask for your help in keeping AWN's work moving forward. December is one of the most important months for our fundraising efforts, and any and all donations we receive this month will help us greatly in planning the year ahead. Asking for money isn't easy for me, but it is necessary.
Would you be able to donate $100, $50, $20, or $5 to keep AWN's work going strong in 2023?
---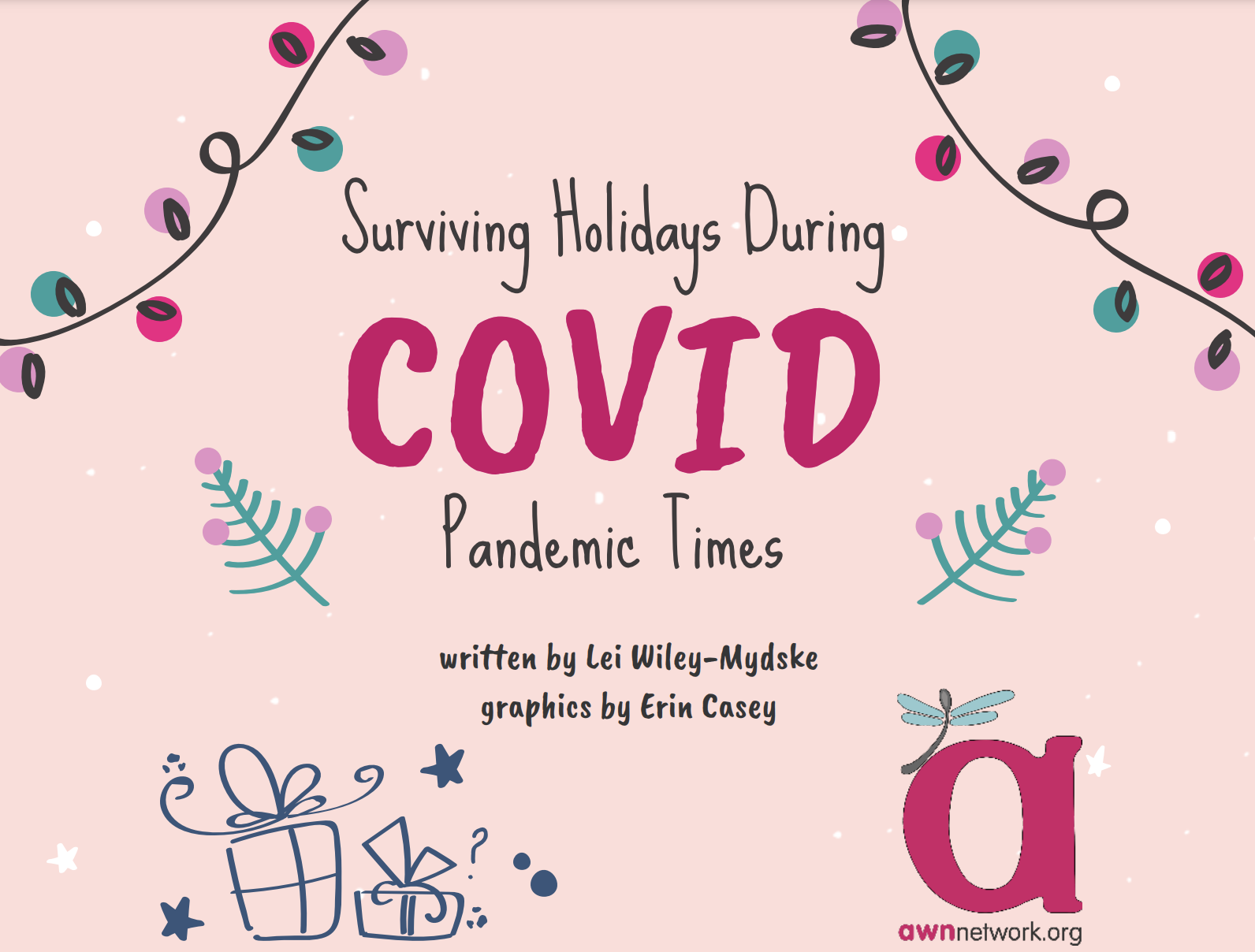 ---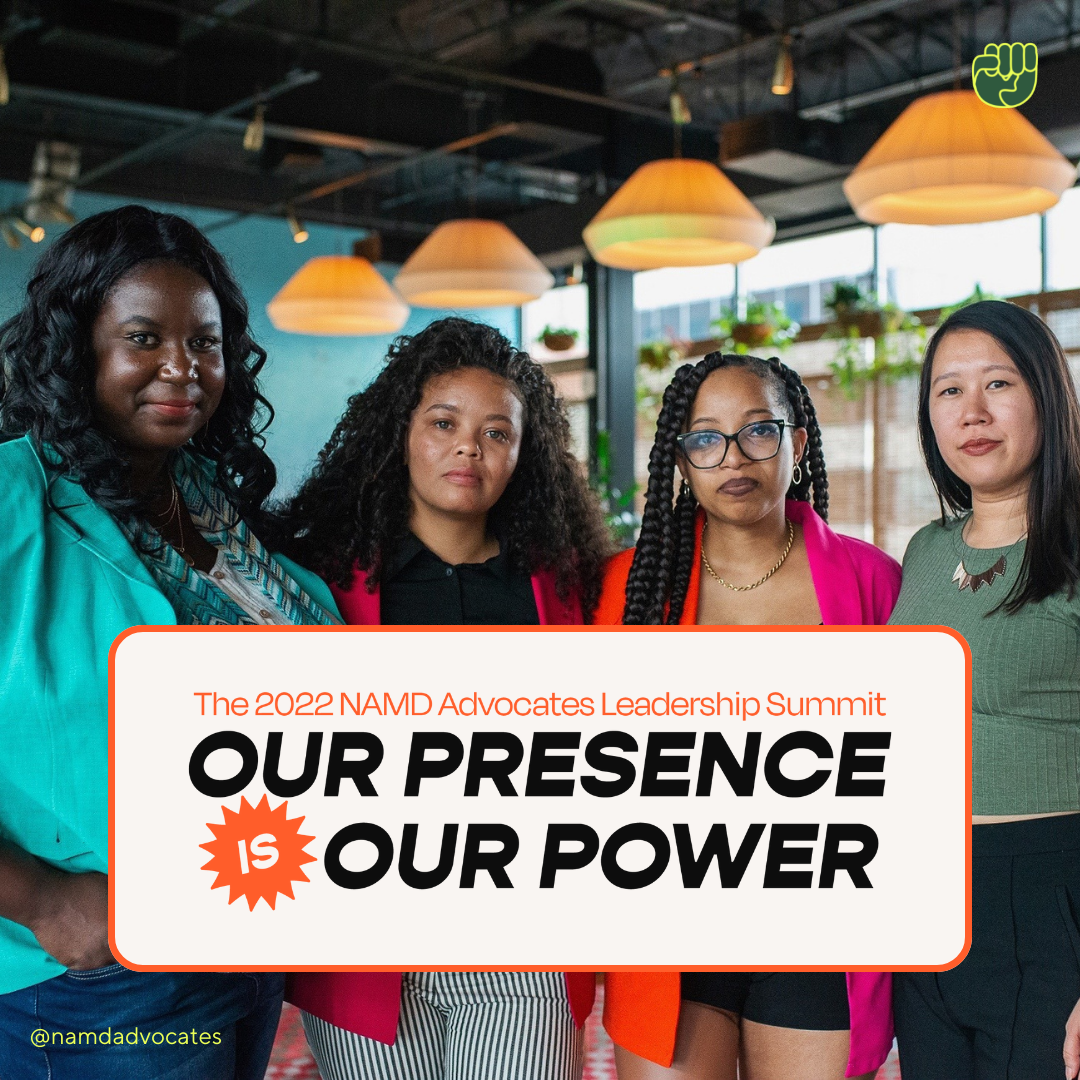 On December 12 our friends at the National Alliance of Melanin Disabled Advocates (NAMD Advocates) will host their annual virtual Our Presence is Our Power Summit. It is a gathering for established and emerging leaders engaged in advocacy for disabled BIPOC. For the second consecutive year, AWN is a proud sponsor of the summit. Please learn more about and register for this amazing one-day virtual summit on their website:
---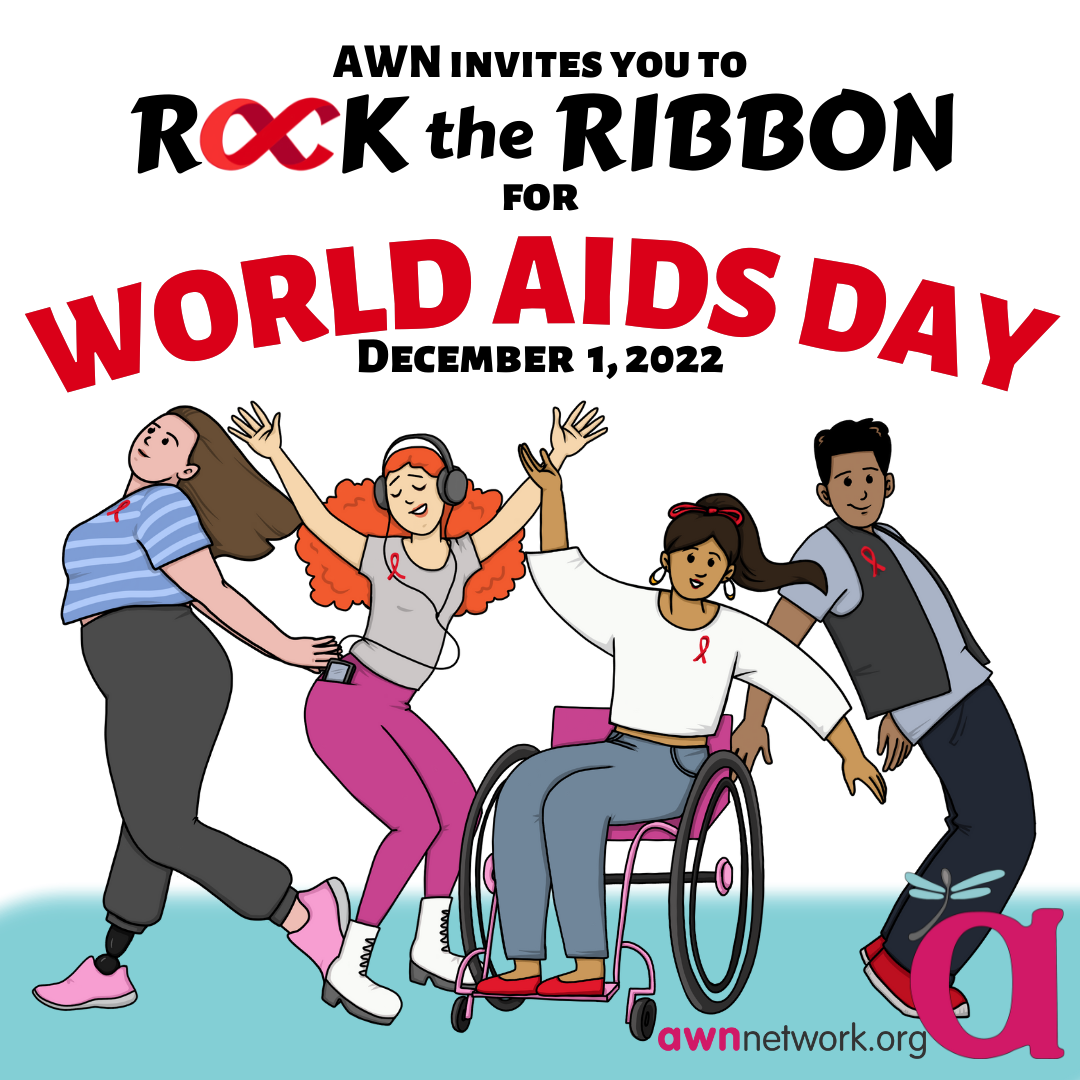 On December 1st, AWN marked World AIDS Day. It is a day set aside to show support for people living with and impacted by HIV globally, and to honor those we have lost to HIV-related illnesses. As an organization long led primarily by BIPoC and queer, trans, and gender diverse individuals, we know that our communities are especially vulnerable to HIV. I encourage you to watch an AWN webinar that addresses HIV, and LGBTQIAP+ dating, sex, and relationships, that I co-led earlier this year as part of our #LiberatingWebinars series. December 3rd was also International Day of Persons with Disabilities, a day on which we celebrated the vibrancy and resilience of our global disability community.
---
On behalf of all of us at AWN, I want to thank you for all of your amazing support throughout 2022 and for being such a crucial part of our community. AWN recognizes that our cross-community movements are made up of advocates, activists, and allies who give their time selflessly throughout the year. Self-care is a radical act of love, and AWN has chosen to demonstrate our commitment to radical care by setting time aside for our team to reinvest in themselves without any outside responsibilities coming from their work. We are signing off from email and social media on Friday, December 16, and resuming regular activities on Monday, January 9, 2023. We can't wait to begin sharing our continuing and new projects with you in the New Year!
Sending love, solidarity, and season's greetings for those of you who celebrate from the entire AWN family.
In Community,
Kayla Rodriguez, Executive Advisory Board
Autistic Women & Nonbinary Network
P.S. I would appreciated it if you could donate today to support AWN's work in 2023!
---