Dear Friend,
Happy Spring! On March 30, we'll be celebrating the two year anniversary of the release of AWN's book Sincerely, Your Autistic Child: What People on the Autism Spectrum Wish Their Parents Knew About Growing Up, Acceptance, and Identity. The book has now sold over 21,000 copies in paperback, eBook, and audiobook formats!
My name is Haley Moss, and I was one of the contributing writers for the book, which was a unique and exciting experience. I initially wrote my essay while I was a college student figuring out who I was. Like my fellow contributors, I had a desire for my experiences to be heard and resonate with others. I wanted people to feel that they can do more to support their autistic family members, loved ones, friends, colleagues, and other autistic people in their lives.
Sincerely, Your Autistic Child is technically the second edition of AWN's 2016 book What Every Autistic Girl Wishes Her Parents Knew, which was expanded to include stories from people with more diverse identities. I also was the illustrator for, and a contributor to, the first edition. Getting to revisit and talk about those experiences again in the second edition allowed me to reflect on where my journey has come, and I am grateful to have had the chance to share with more autistics, parents, and professionals. I also was very grateful that in January I got to take part in a Sincerely, Your Autistic Child book talk with Here and Now Speech's Neurodiversity Book Club. We hope you'll consider getting a copy of Sincerely, Your Autistic Child through Beacon Press or Amazon.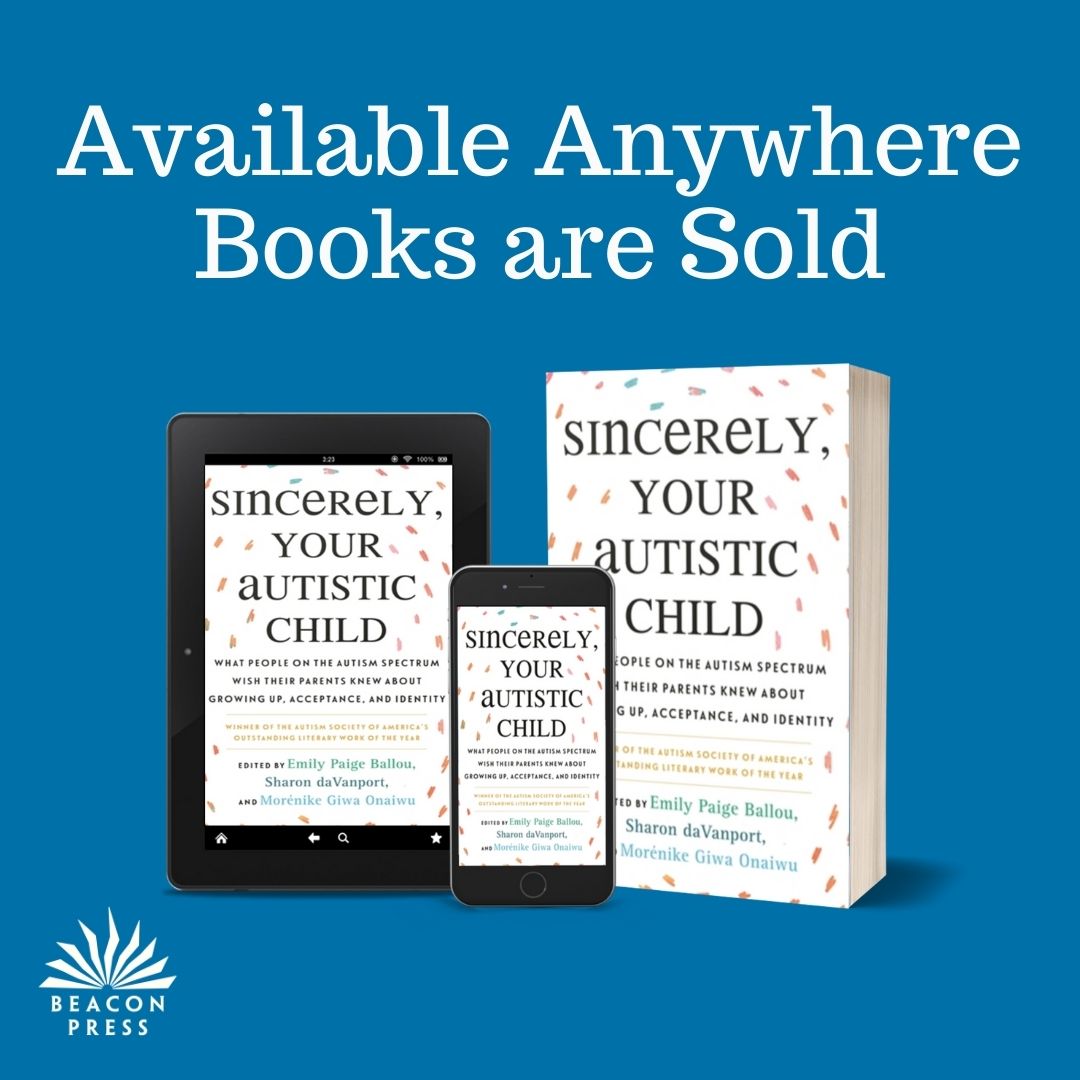 ---
AWN has some other important updates for you. As part of our growing policy work, we're submitting comments to the Senate on March 23 about disabled people's experiences with guardianships, conservatorships, and alternatives to protective arrangements. The Senate is holding a hearing soon, and we hope sharing our stories will help them to better serve our community. We also recently co-authored an important article to be published in the Autism Research Journal that pushes back against ableist language in autism research. A preprint of the article is available here.
I also want to wish everyone a happy Women's History Month, International Women's Day (March 8), and Trans Day of Visibility (March 31). We hope you were/are able to take some time to celebrate joy and gratitude on these days.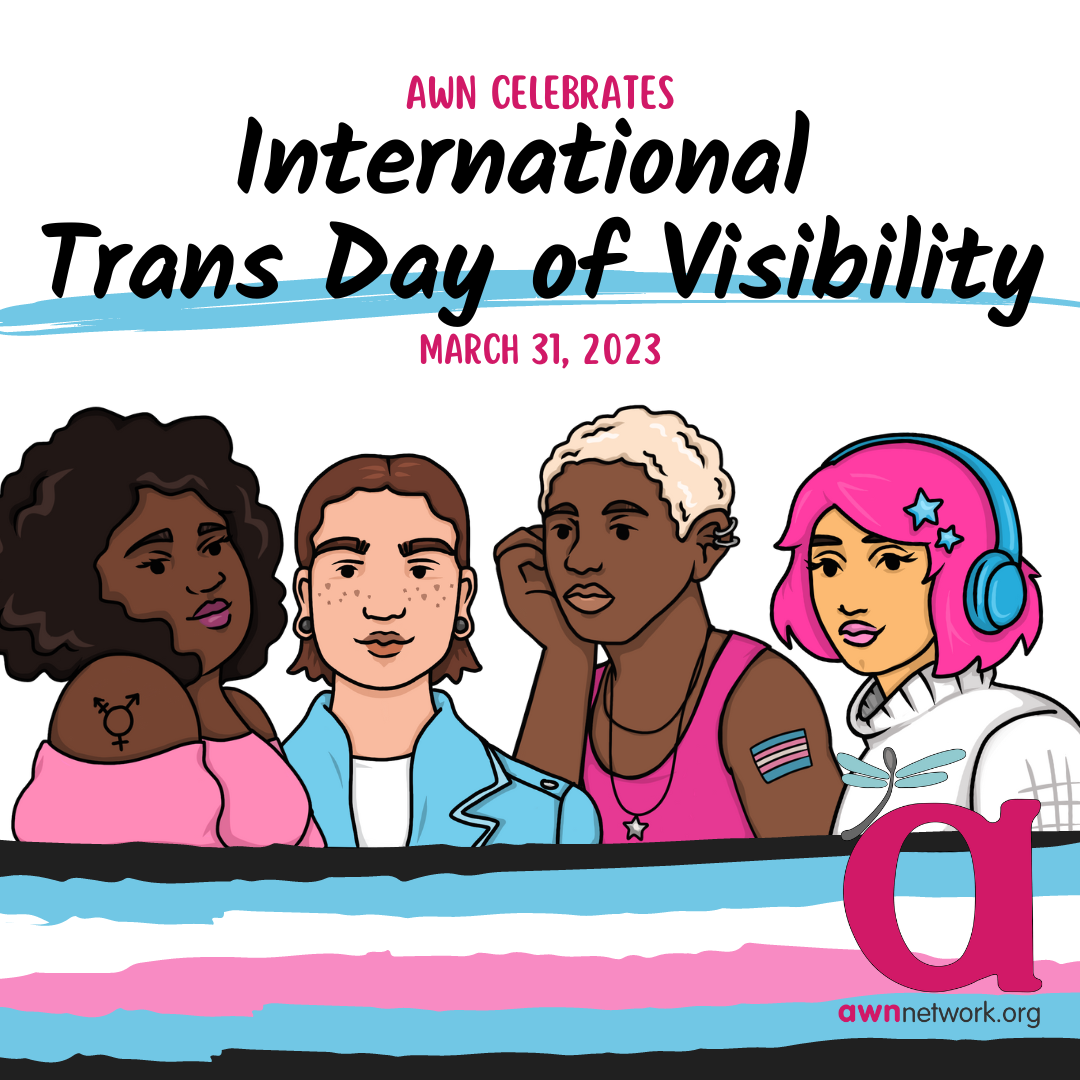 Finally, we're in the process of uploading several of our previously recorded webinars to YouTube, including one on eugenics, and another on disability, gender, and queerness. So please check out our YouTube channel!
Thank you AWN for always being a friend and nurturing my autistic identity. I'm grateful to be in community with you.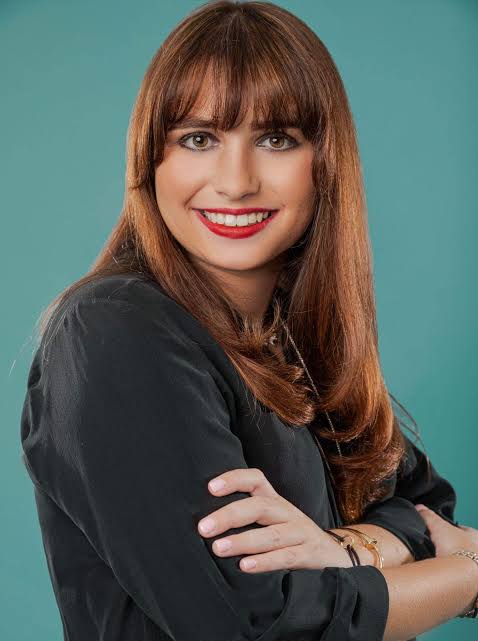 In Community,
Haley Moss, contributor, Sincerely, Your Autistic Child
Autistic Women & Nonbinary Network